Good morning!  Here are a few of my favorite deals!  Hope everyone has a great day!!
Metal kitchen table
Hand Crafted Magnolia Wreath $39.99
Cotton Stems
HUGE Metal Tub on Stand
Tin Panel Mirror
Personalized Coordinates Sign
Stylish Buffalo Check Pillow Cover / 18 Square / Zipper Closure
Antique Kitchen Scale Clock
Chicken Wire Paper Towel Holder
Colander Set
Enamel Pendant Light
Galvanized Feed Scoop, Set of 2
A Comforting Kitchen – Today's Story
Gray Area Rug
8-Piece Bettie Acacia Seating Group
Huge Oversized 34″ Farmhouse Wall Decor
Unique Reclaimed Wood Bar Stool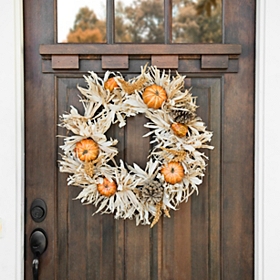 Woodgrain Laney Floor Lamp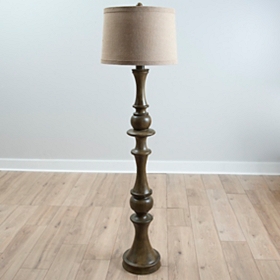 Personalized 1st Christmas Ornament
Personalized Garden Flags
Handmade Scrabble Letters / 3.5
Pumpkin Spice Potpourri
Monogram Burlap Pillow Cover
1800 Series Premium Printed 4 Piece Sheet Set
Industrial Grace Simple Bracket Shelves
L-Shaped Corner Desk / Free Shipping
HUGE Embossed Metal Bakery Sign
Willow Placemats, Set of 4
HUGE Wire Storage Basket On Stand
Caged Metal Gym Clock
Polished Chrome Pendant Light Fixture
Oval Divided Metal Tray
Oval Galvanized Serving Tray Tub
Industrial Wood and Metal Wall Organizer
Rustic Turquoise Buckets, Set of 2
Metal Wall Organizer
9 Pane Antique Wood Wall Mirror
Galvanized Broiler Feeder Centerpiece
6×18 Christmas Wood Signs
Felt Letter Boards / 12 x 18
Oversized 34″ Custom Names
Simple Rustic Frame Chalkboard
Farmhouse Christmas Collection
Distressed Wood Chandelier
Kitchen Sign
Wire Wall Organizer
Galvanized Serving Trays | Set of 2
Decorative Scale
Large Dough Bowl
Ball Of Twine On Cast Iron Stand With Shears
Bike Wall Decor
$4.00!!
Wood and Tin Bless You Tissue Box Cover
Wooden Serving Tray with Metal Handles
Tobacco Basket
Galvanized Caddy
Herb Box Set Of 4
*HUGE* Wall-Mount Distressed Metal Cup Holder
Floral Wrap Maxi / 3 Colors
Boho Slingback Peep Toe Heels
Top Blowout / 72 Styles
Adorable Booties / 2 Styles
Super Soft Boyfriend Tees / Many Colors
3/4 Sleeve Cross Neck Top
Ultra Soft Cowl Neck Sweater
Classic High Waist Maxi Dress
Striped Flare Sleeve Tunic
Fall Coats
Believe & Joy Holiday Tees / Youth & Adult
Let's Help Texas!
Direct Affiliate Link:  Tons of Fashion Deals here and here.
Have fun shopping!
-Beth, Home Decor Momma